How we test for Drugs and Alcohol
Workplace drug and alcohol testing can be done at our offices in Onehunga or on-site at your location with our mobile testing vehicles. Making the testing process easy, discreet and comfortable for your employees is important to us.
For most tests, results are available instantly from our qualified testing staff. If and when required, we will also send samples off for laboratory confirmation to support our results.
We can test using several different methods, depending on what your company drug and alcohol policy states:
Urine screening test
This is the most common form of drug testing method used. A donor provides a urine sample at the time of testing, and the result is shown within 5 minutes. Where a substance has been identified on the screening cup, it is recommended we send the urine sample to a laboratory for a confirmation test.
The screening cups we use are verified to the AS/NZS 4308: 2008 standard and test for the following: THC (Cannabis) Marijuana Cocaine, Opiates (morphine, heroine and codeine type substances), Benzodiazepines, Methamphetamine and amphetamines.
Other substances can be tested through laboratory analysis.
Breath alcohol testing
This type of testing is conducted using a Breathalyser as per the AS3547 standard.
Hair follicle testing
This type of testing provides a longer history (3 to 6 month) of substance use. A section of hair is cut at the root and sent to a laboratory for analysis. The results from this type of testing are commonly used in court proceedings to demonstrate ongoing use or history of use
Confirmation Laboratory Testing When a screening test has identified a substance in urine or saliva (producing a non-negative result), we then package the urine sample and courier it to the laboratory for confirmation.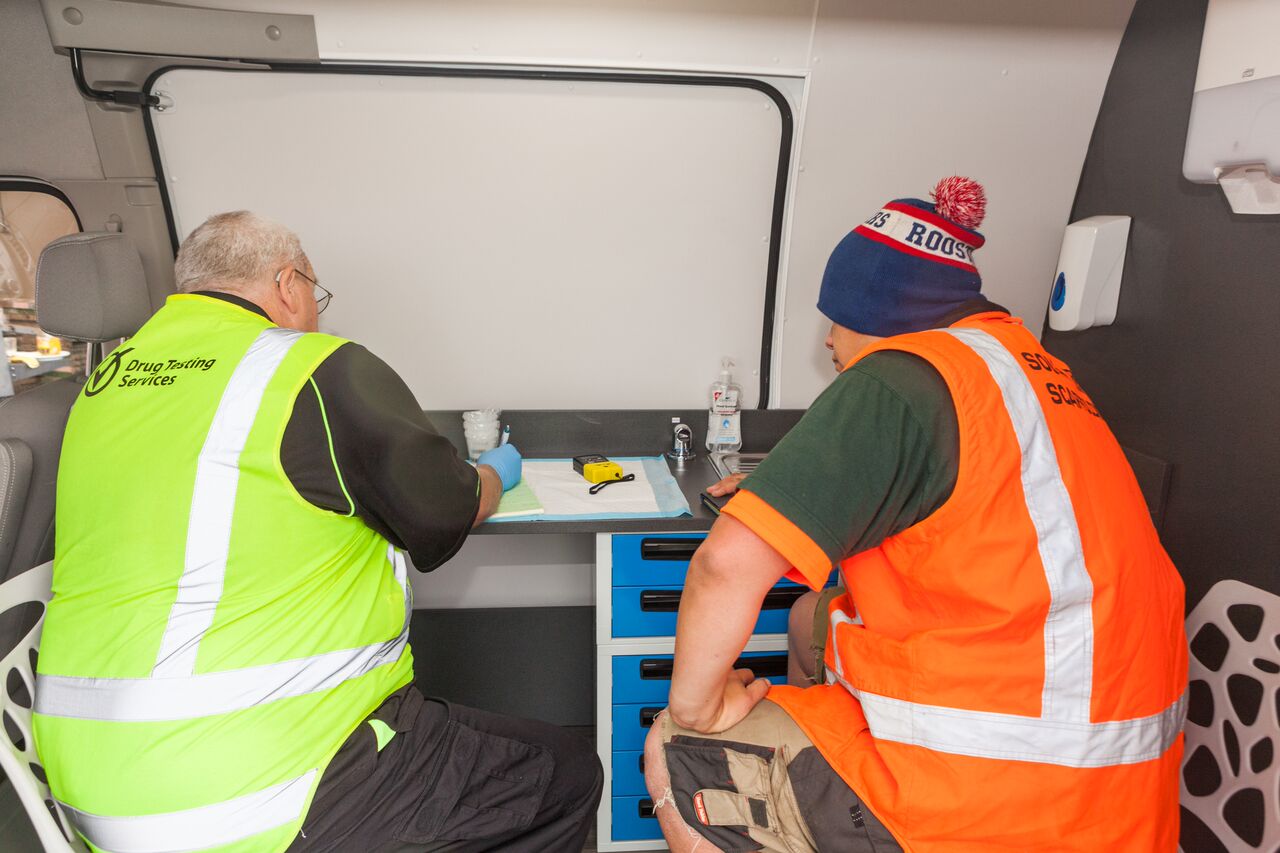 Oral fluid / saliva screening test
Using a mouth swab, the donor's saliva is collected and a result provided within 10 minutes. Where a substance is identified, a urine sample would need to be collected for a laboratory confirmation test. The laboratories are not yet set up to test oral fluid in New Zealand.